Welcome to People of Prophetic Power Ministries
---
Welcome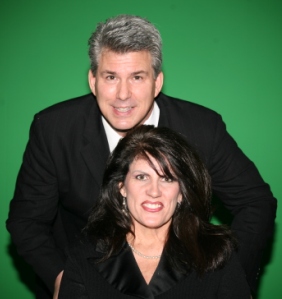 Thank You for visiting People of Prophetic Power Ministries (aka. POPPM), it is an honor that you would take the time to drop by. This site is designed to let you know who we are, what we are all about, what we do, our current schedules, and to keep YOU up to date on Breaking News.
Francine and I, along with the POPPM family, know from experience the impact of understanding and acting upon the principles of His Kingdom. It is our desire to help individuals discover their identity in Jesus and live in His fullness as Ambassadors of the King in the Kingdom.
It is our prayer that this website will be a blessing to you as you move through it. It is our desire that you come away feeling like one of the family. We pray that after reviewing the site that you come away feeling refreshed, encouraged, and strengthened in your daily pursuit of His will regarding your destiny. Please check back frequently for ministry news and upcoming events!
We also invite you to join us Friday evenings at 7:30 PM at the Wyndham Hotel 95 Presidential Circle Gettysburg, PA for a night of Worship, Healing and Prophecy. Come expecting!!! ( Check the events/Calendar page for updates)
Please feel free to send us your comments as we value your input. We also would love to intercede on your behalf as we join together for your prayer requests. If you find that you have been blessed by POPPM, would you consider sowing a Kingdom financial seed to take the Love of Jesus around the world. Drink Recipes Breakfast Recipes Gluten Free Recipes Holiday Recipes Soup Recipes Soup Recipes Quick recipes Easy recipes
Empowering Lives
Transforming the World
Manifesting The Kingdom of God
Kingdom Blessings & Love,
Allen & Francine Fosdick